How do you define a summer read or a beach read? If we're going by stereotypes (and I'm here reminded of that one scene from Black Books), men like spy thrillers and women, supposedly, like flighty romance. It's either that or something short and easy to enjoy, something summery in theme and setting, or something happy and thrilling. In this list, you'll find all of those things, plus some wild cards. And they're all translated; all books you may not have read from across Europe and Asia; all perfect translated books for summer, whoever and wherever you are. From thrillers to fantasy to classical romance and beyond, there's something here for everyone.
The Office of Gardens and Ponds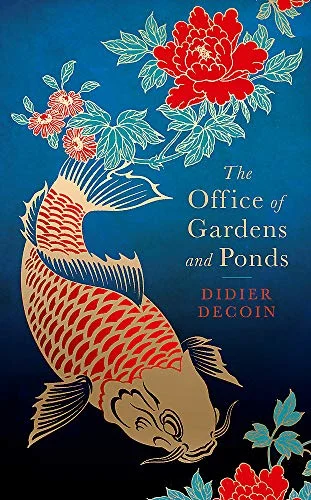 Written by Didier Decoin | Translated from the French by Euan Cameron
A French novel set in the Heian period of medieval Japan. The Office of Gardens and Ponds is the journey of a fisherman's widow, tasked with delivering a fresh batch of carp to the emperor's castle. It's a feminist tale, a journey on foot across the lush landscape of Japan, and a surprisingly erotic tale of love and lust. The narrative build and eccentric characters are the draw, but you'll stay for the way in which it pokes fun at the civilised man's attempt to bottle nature. It's Pocahontas only good, inoffensive, and clever. There's little in this novel that doesn't make it the perfect translated book for summer.
Check out our full review here.
The Ten Loves of Nishino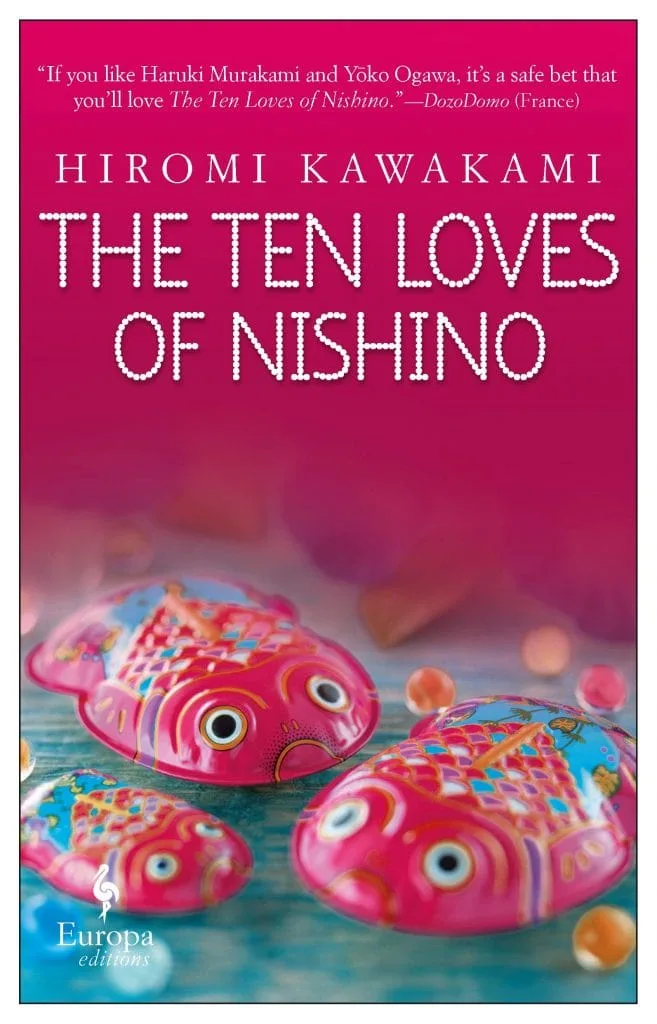 Written by Hiromi Kawakami | Translated from the Japanese by Allison Markin Powell
A brand-new novel for the summer of 2019. The Ten Loves of Nishino is a collection of short stories all intertwined around one enigmatic man, written by one of Japan's most dazzling contemporary writers, Hiromi Kawakami, is the literary equivalent of eating a bag of candy floss and then bingeing Grey's Anatomy. Actually, that sounds awful; I would never do that, and neither should you. But you should read this collection of ten love stories about ten women who all come into contact, in one way or another, with a man who means something different to each and every one of them.
Check out our full review here.
Flights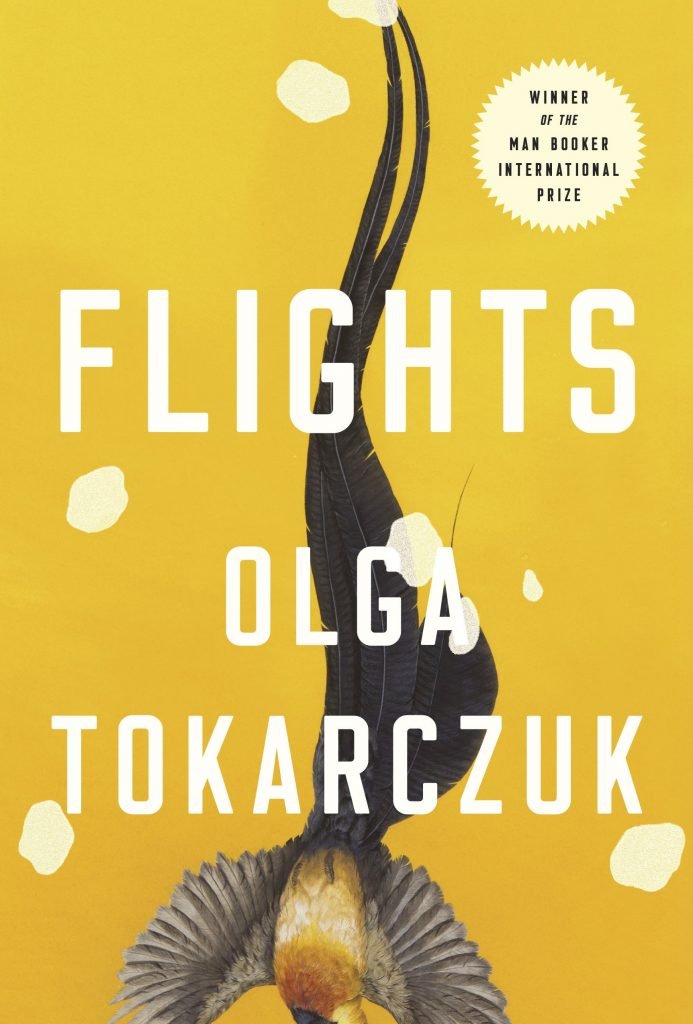 Written by Olga Tokarczuk | Translated from the Polish by Jennifer Croft
The winner of the Man Booker International Prize 2019 is a book about being true to yourself, being who you want to be, following your own nature. And that's true about a lot of books – often bad ones – but here it's genuine. Here, it's anarchistic, nihilistic, fierce, and intelligent. Flights is the story of a nomad who belongs nowhere and doesn't want to. As she explores the world, working when she needs to, she tells the true stories of various eclectic and strange people throughout history. It's a book that defies identification, but it certainly is inspiring.
Check out our interview with translator Jennifer Croft here.
The Faculty of Dreams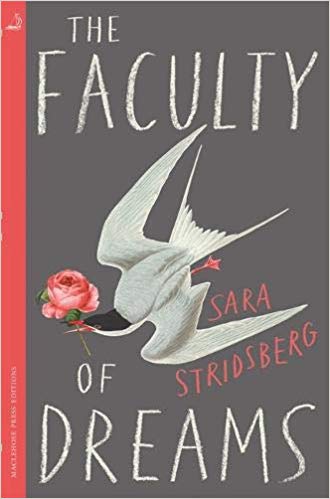 Written by Sara Stridsberg | Translated from the Swedish by Deborah Bragan Turner
A book that was arguably snubbed for the Man Booker International Prize 2019 (argued by me, that is). The Faculty of Dreams is the fictionalised biography of the woman famous for shooting, and attempting to kill, Andy Warhol. Valerie Solanas was a tragic woman. She survived child abuse, was a failed playwright with wild potential, lived as a prostitute, and died alone in a San Francisco hotel room. In this book her story is told with surreal drama, unique narrative beats, and real feminist gumption. A compelling beach read if ever I saw one.
Check out our full review here.
The Day the Sun Died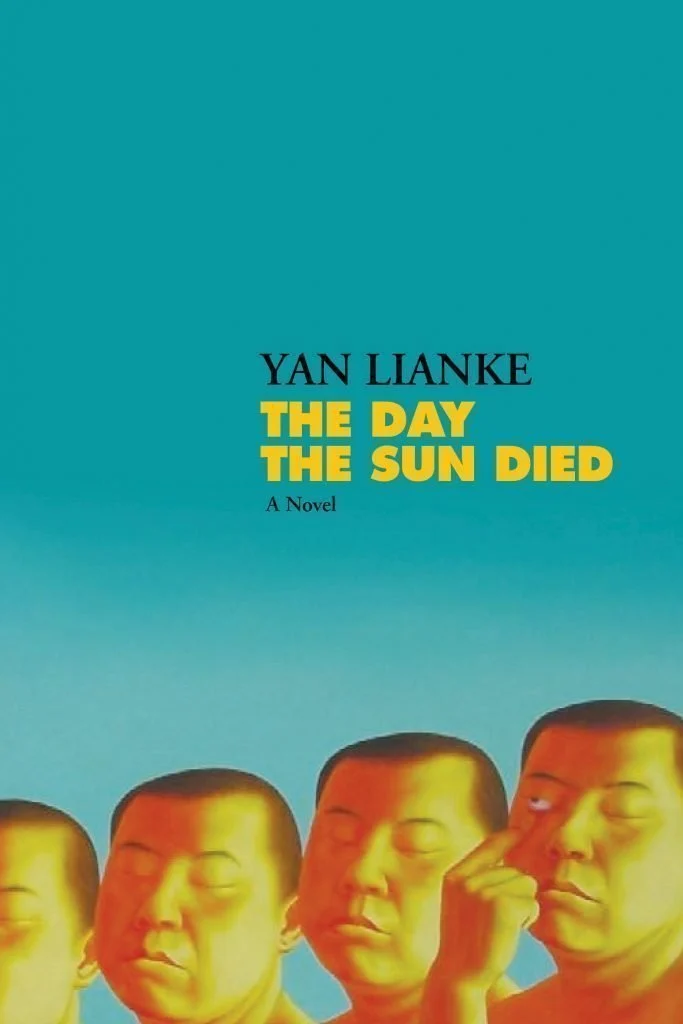 Written by Yan Lianke | Translated from the Chinese by Carlos Rojas
This is a bit of a wild card, mostly because it's not really one of those translated books 'for summer'. But that's just the point: not all of us are looking for a typical summer read, but rather a damn good book to read over the summer. And this is it. A renegade in his native China, repeatedly quashed and censored, Yan Lianke is beloved across the rest of the world for being unapologetically critical. He writes crooked, abstract, surreal stories about people on the ground level in forgotten rural parts of China. In The Day the Sun Died, the people of a small village wake in the dead of night – or rather, they wake in their sleeping states – and they return to working the fields. Death happens, of course. It's a Kafkaesque tale of the working man being unable to escape his work. And it's bloody wonderful. Give this man the Nobel Prize already.
Check out our full review here.
Legends of the Condor Heroes 1 & 2: A Hero Born/A Bond Undone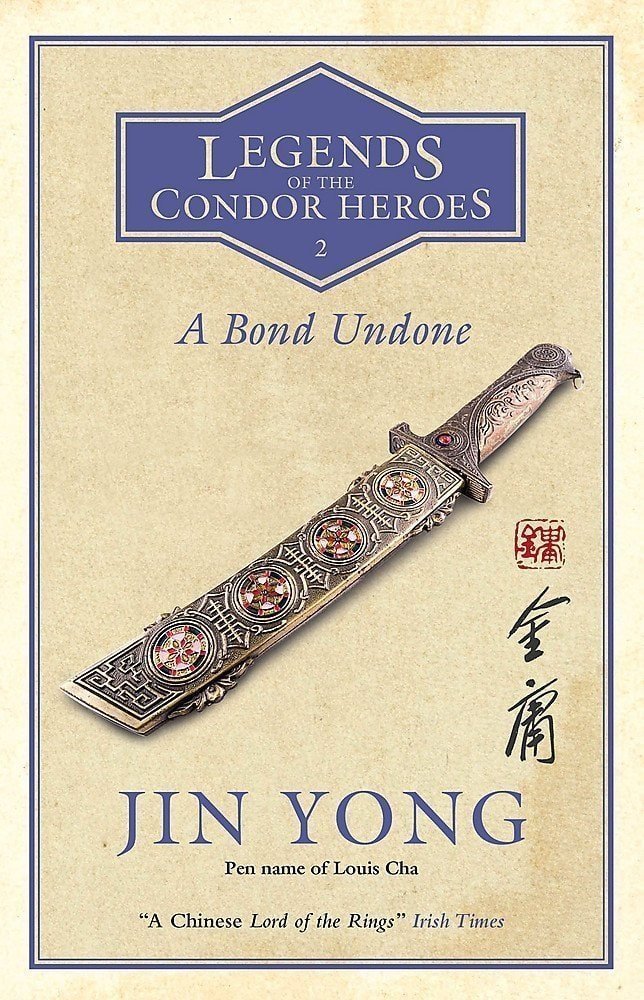 Written by Jin Yong | Translated from the Chinese by Anna Holmwood & Gigi Chang
For those of us who want an epic fantasy 500+ pages long for their summer read (that's me), here's a campy, fun melodrama with a lot of martial arts fights and a journey across China into Mongolia and back again. Legends of the Condor Heroes is the literary equivalent of House of Flying Daggers, but the fights are even more beautiful in your mind thanks to some fantastic translation skills by Anna Holmwood and Gigi Chang. If you prefer fantasy to thrillers, this is one of the perfect translated books for summer.
Check out our full review here.
The Plotters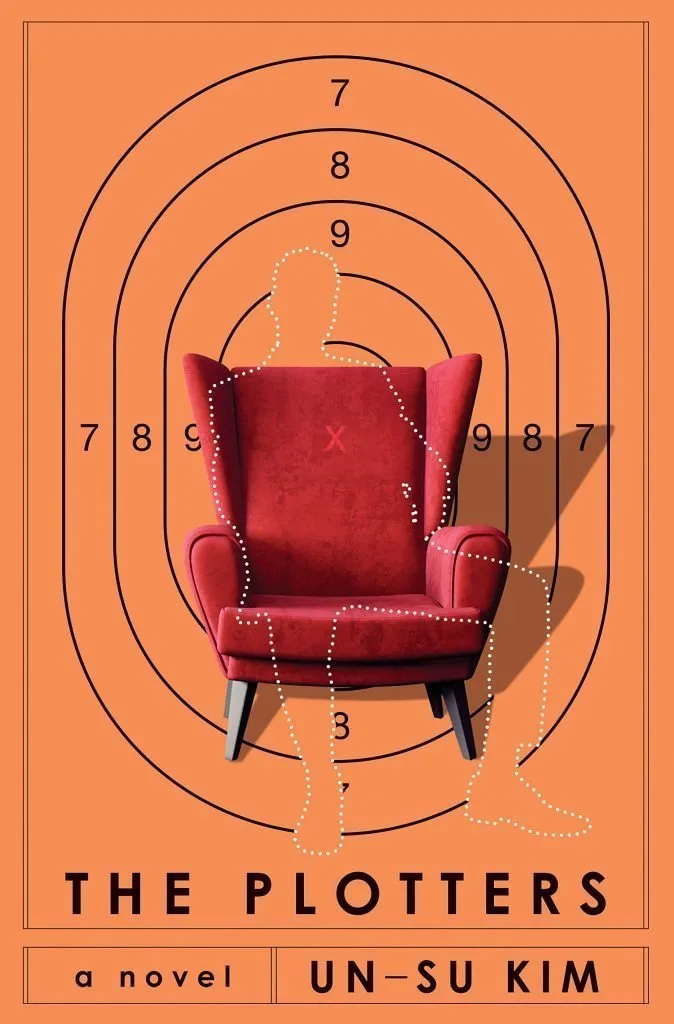 Written by Un-su Kim | Translated from the Korean by Sora Kim-Russell
This is the political spy thriller for those dads who like that sort of thing on their holidays. This Korean thriller, however, is far more intelligent and engrossing. The Plotters centres around an assassin who works out of an old library in Seoul, it discusses the lesser-known martial control that was held over South Korea until the 1980s. It deals in the nature of fascism and democracy all while being a genre-defying eccentric romp – an absolutely engaging page-turner. For dads especially, this is one of the best translated books for summer.
Check out our full review here.
Apple and Knife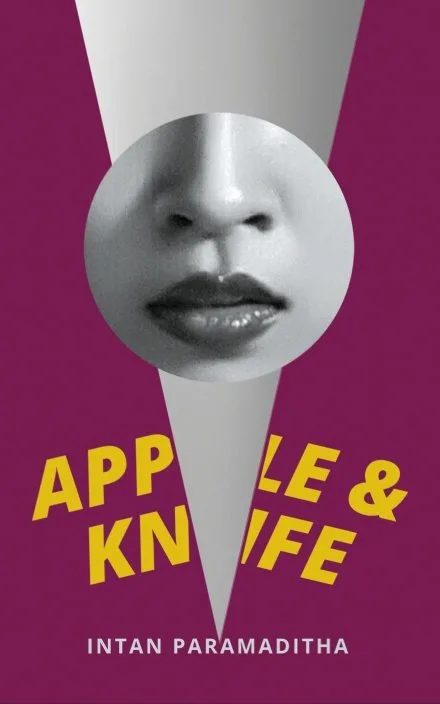 Written by Intan Paramaditha | Translated from the Indonesian by Stephen J Epstein
Who could have ever realised just how much the world needed a collection of gritty, bloody, nasty folk tales with a female focus and a feminist twist coming out of Indonesia and shining a light on the dark underbelly of so many cultures, religions, and political ideologies? Apple and Knife has everything! Primarily it's a book of fairy tales, mostly out of Indonesia but occasionally further afield. But every story is about women: what they can do, what they suffer, how they're challenged, cursed, and revenged. It's not popular enough, so fix that by picking it up this summer.
Check out our full review here.
Convenience Store Woman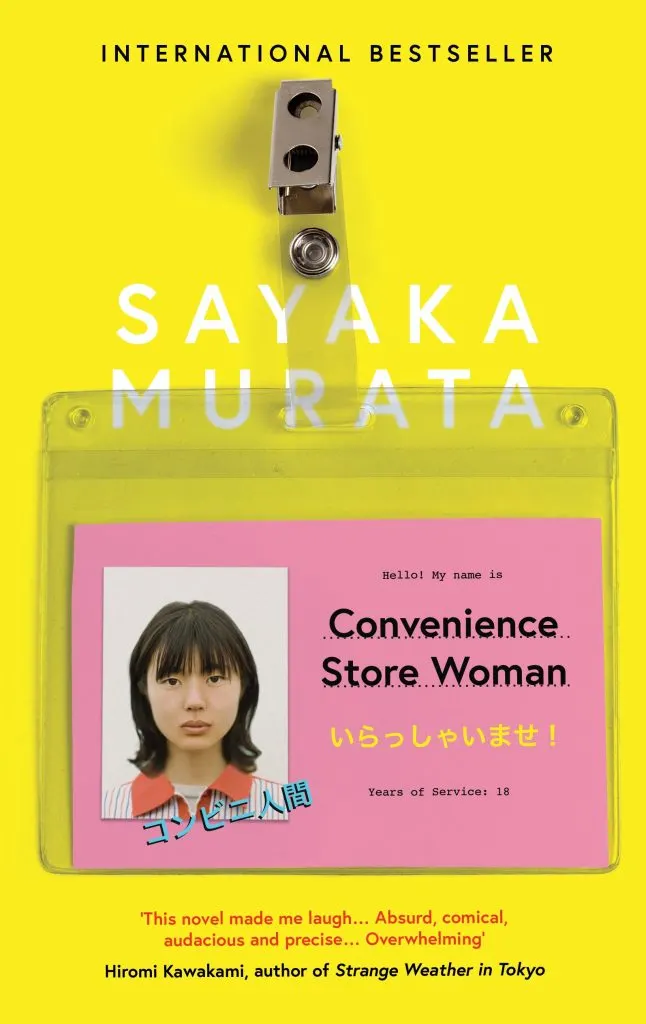 Written by Sayaka Murata | Translated from the Japanese by Ginny Tapley Takemori
The biggest translation success story of recent years. If you haven't read it yet, it really is everything that the hype promises it to be, so do not hesitate. We have gushed over Convenience Store Woman repeatedly. Telling the story of a simple convenience store worker who has been at the job for close to twenty years, this slender book is a deconstruction of the issues of 21st century Japanese society. It's about human cogs in the economic and political machine. It's about empty capitalist dreams and social ladders. It's about individual pride and the true value of a simple life. It's about true and absolute human happiness. It's a masterpiece. Read it.
Check out our full review here.
If you liked this list, you can also check out our must-read translated books for 2019 or our list of translated books coming out this Summer. If you like graphic novels then don't miss our favourite Asian comics and graphic novels.
If you're considering writing your own stories and becoming an author, take this writing class from author Yiyun Li and a 30-day free trial from Skillshare, or sign up with Skillshare to get access to all of their classes with a free trial.