The world is taking notice of South Korea with the explosion of K-pop groups like BTS. While there is a slim chance you will meet Jungkook, Jimin, or J-Hope in Korea, you can book a private Seoul tour with a just as equally-handsome man. First, make sure you know 'how to date an oppa' with our complete South Korean dating guide.
What is 'Oh My Oppa'?
Oh My Oppa is a private tour company that lets you rent a Korean oppa, or big brother, for a private tour of Seoul. I've done many tours of various cities around the world, but I can confidently say that this one was the most interesting and fun.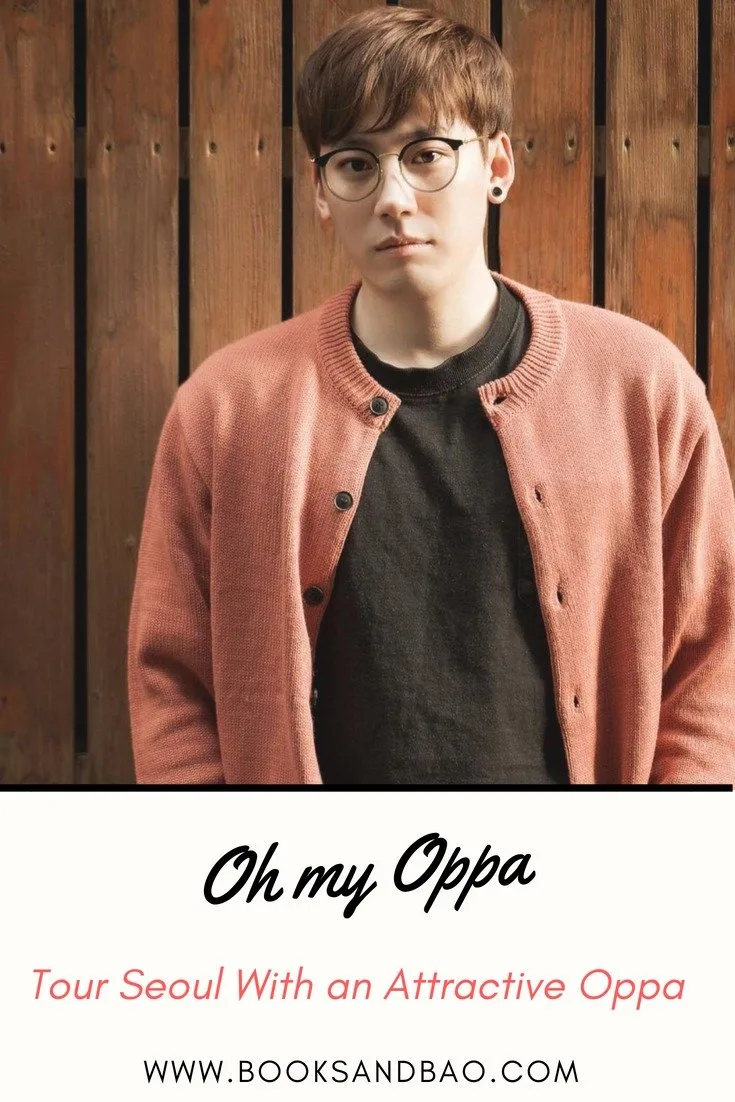 Booking the 'Oh My Oppa' tour
I was curious to find out about the experience, so I booked my private tour a few weeks in advance. The first and most fun step is picking your tour guide. There are many oppas on the website which you can choose from. The majority speak English, although a few oppas speak Chinese, Spanish, and even Arabic!
Each oppa does different tours around Seoul. Most tours are about two and a half hours, although there are a few that last longer. There are many to choose from, such as the Gwangjang food market, SM Town, Namsan Tower, Bukcheon Cultural Village, and Gyeongbokgung Palace. You can also get a custom tour.
Although the website is heavily marketed towards women, anyone can go on this tour with a maximum of three people.
When I spoke with my oppa, Arami, he said that most customers are solo travellers who want to see and do things around Seoul with a friend.
Once you pick your time and place, you will get a confirmation email. Make sure to download the app Kakao Talk on your phone. A few days before the tour, you will be invited to join a public chat room on Kakao where you can chat with your oppa guide.
How was the 'Oh My Oppa' tour?
I chose the Buckheon Cultural Village tour with Arami. I wasn't sure what to expect so I felt a bit nervous. I picked him because we were both born in one country but raised in another, so I figured we'd have something to talk about.
As soon as we met, I felt very at ease. Arami was very friendly and open, and within a few minutes of meeting we quickly fell into a great conversation.
For our tour, I rented a hanbok, the Korean traditional dress. I've always wanted to wear it and I felt like visiting this beautiful historical village would be a great place for it. Although it was a very hot day (wearing the hanbok didn't help), Arami was kind enough to lend me his fan.
As we walked around the village, we talked a lot about our everyday lives and Bukcheon Village. I've had many friends visit me in Korea so I've done these tours before.
More than anything, doing this tour felt like catching up with an old friend while visiting a beautiful village.
After Bukcheon Village, we crossed the street to go to Insadong. Insadong is known as the focal point of traditional Korean arts and crafts. If you want traditional and handmade Korean souvenirs from local vendors, this is the place to go.
I was happy that oppa showed me Insadong because, although I've been to Bukcheon Village before, this was my first time in Insadong.
After stopping to grab a quick coffee, our final stop on the tour was a quick visit to Gyeongbokgung Palace. Gyeongbokgung Palace was the main royal palace of the Joseon dynasty, so it attracts hundreds of visitors daily.
Unfortunately, we didn't have time to tour the palace itself (touring the palace fully takes over two hours), but we stopped to admire the gates and grab some quick photos.
Final Thoughts
The tour took two and a half hours, but walking and talking with Arami oppa made the time fly. Arami had visited many countries and had a lot of interesting stories about the places he'd been, as well as the spots we visited on our tour.
Doing this tour felt like coming to Seoul and reuniting with a friend who lives here and wants to show you around. Everyone should have a friend like oppa in Seoul. Which one will you pick?
If you're interested in dating etiquette in South Korea – here are some tips! Or if you're looking for some cute cafes to take your Korean guy to, check out these wonderful options.
Other Tours in Seoul