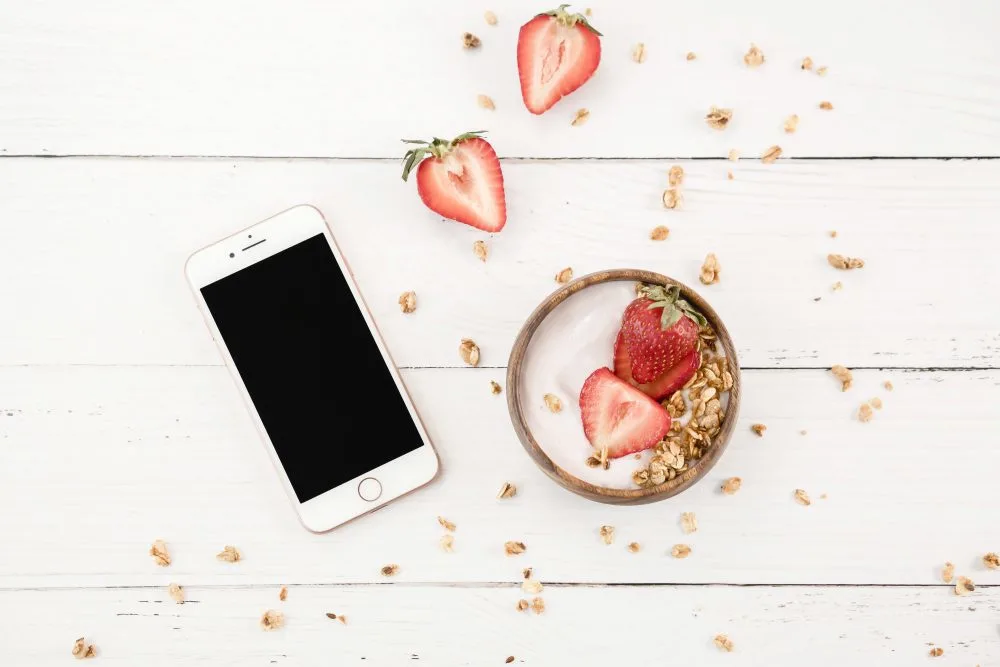 So you're ready to enter the wonderful world of Instagram and you want to share the amazing books you've been reading or the beautiful bookish places you've been visiting.
Instagram can be a great way to unleash your creativity, build up your own bookish community, make new friends, and work with brands. Here's how to set up and grow your own successful bookstagram page, including some hashtags you can copy and paste.
How to Start a Bookstagram
Starting the bookstagram itself is as easy as setting up an Instagram account with your email address and password, then picking a name. If you already have a brand established (like a blog or a YouTub channel) then this will be easy. If not, have a think about what sums up your bookstagram account themes, and what will catch people's attention.
It could be worth reading on and planning out your theme and niche before committing to your new name. Of course, you can always change this later (I think I went through at least three changes since I started).
Once you're all set up, follow some accounts in your niche so you'll immediately be engaging with other bookstagram and bookish accounts and can be easily found by others!
Follow Books and Bao on Instagram
Choosing a Theme or Niche
Do you have to have a niche? Absolutely not. But bookstagramming is a competitive field and having some kind of cohesive theme is going to help you stand out from the very beginning.
Some niches are also really easy for grabbing the bookish community's attention, these tend to be accounts that celebrate the YA genre of fiction and ones that share the stunning aesthetic of bookshelves. But, realistically, there's an audience for every genre and type of literature so go and find your people! We did write a guide on book blogging and picking a theme and niche if you'd like more information.
A big part of having a cohesive Instagram is down to your editing. While you can change later on, having some idea of the kind of book account you want to be is a good idea.
Are you good at flatlays? (I really wish I was!) Do you want to take your books out on location or to beautiful natural spaces? Are you going to focus on bookstacks and curated bookshelves? Are you going to combine books and pets (there's always room for more cute cats with books)? Are you going to have a mix of books and graphics with quotes on?
This is where your creativity can really come into play. Think about what you like photographing and how you want people to see your books.
Once you've got your theme going then you'll want to have a cohesive editing strategy. This tends to be what separates the accounts with huge numbers from the smaller accounts. Here are some of the best ways to edit your photos.
How to Edit Your Instagram Photos
There are so many editing apps for your phone that you can download. One of the most popular is VCSO which even has its own bookish hashtag (#vcsobooks). There is an annual cost involved and there are plenty of filters to choose from so you can choose a set you like and stick to them. Or simply edit the photos yourself with the contrast/colour section.
Another great app for editing is Snapseed which is much of the same but with different editing features. You can also find apps for adding video effects to your pictures.
If you want to take your editing to this next level then you'll want to use Photoshop or, most commonly, Adobe Lightroom. Lightroom is a simple interface and gives you full control over the editing process. You can save your own presets to make editing quick, easy, and uniform (or simply purchase some!) Instagram-worthy pictures with the press of a button.
When it comes to making beautiful Instagram stories, one of the best at the moment is StoryArt but you can also make stories on your computer with Canva which can make it easier if the photos are already on your computer.
You can also plan your feed out in advance to make sure your photos look nice next to each other with apps like Planoly. You'll also be able to schedule your photos, write captions and drag them around until you're happy with how they all look.
Enter your email address below for a free bookstagram preset for Lightroom.
How to Grow Your Instagram Account
Here are a few detailed tips and tricks for growing your Instagram account from the very start.
Hashtags
The necessary evil of Instagram; as time-consuming as they are to find and type out they're important for getting found. One of the most important things is to use relevant hashtags that will help you get found by the right people and use a mix of hashtags that will help you get features but also plenty of smaller volume hashtags that will help you be seen in the first place.
You can find hashtags by checking out people in your niche and listing some of the hashtags they use or just going down a rabbit hole of searching them out on Instagram and noting them down.
Here is a set of thirty bookish hashtags that you can copy and paste on to your photos.
#bookishaesthetic #booksarelove #bookpicture #cozyreads #bookbuying #readingtime #epicreads #readingisfundamental #readmore #bookhoarder #bookstagrammers #booksarelife #bookishlove #bookstack #becauseofreading #booklover #bookstagram #unitedbookstagram #booksandbooks #booksofinsta #toberead #booksaremylife #bookslovers #booksy #booksandtea #ilovereading #booksofinstagram #booknerdigans #nakedbooks #bookwormlife
If you'd rather not spend hours researching hashtags, we have an ebook with over 200+ bookish hashtags separated by volume, genre, and location-specific hashtags, as well as tips to find your own niche hashtags, and five days' worth of 30 hashtags ready to copy, paste, and rotate.
Save your time and energy for creating!
Hashtags for Bookstagram Set (200+ Bookish Hashtags)
Collabs
Collaborating with other accounts, whether that's setting up a mutual shout-out for each other's great content or hosting a giveaway is a great way to get new eyes on your account.
Never pit yourself against other instagrammers, bloggers, etc.
You'll always do better collaborating than competing with each other and even if you're in the same niche, with pretty much identical content ideas, it will never be the same because your experiences are different. Unless you practise plagiarism. And, please, don't ever do that.
To work with bands and host giveaways, you'll need to find their press contacts and send them an email illustrating why your audience will love their product and why working with you for a giveaway, paid advertising, freebies etc is a great idea. Remember: your audience is your own and you have worth!
Interaction with others
Unfortunately, Instagram gives back what you put into it and more often that not, it gives back less than what you put in. But it's true that interacting with people and using it as the social platform it was always intended to be will get you far.
Be consistent, show up as often as you can and always reply to your comments. Comment on other people's posts, make friends, and help each other out. Let others see you as someone who is part of the bookish community.
This goes for Twitter too! As I tend to favour Twitter, I'm often ignoring my Instagram as there aren't enough hours in the day but, even if you just take the time to interact with you, that goes a long way!
Creating a Community
Creating as much of a community as possible, in whatever way you can, will reap great rewards with Instagram. Try setting up your own book club based around your own hashtag; share videos and let people get to know you.
Reaching out for Review Copies
So, it's generally easier to start with your own books that you've picked up. This doesn't have to be expensive; shopping secondhand or picking up books at the library can be a great way of getting started without spending anything (second-hand books and library promotion can be niches unto themselves!).
Also, some of the sites where you can request advance copies, such as Netgalley or Edelweiss, will give you ebooks and, while you can photograph your Kindle or tablet (or even photoshop the cover of the book on to your kindle if you want colour), this may not be ideal for you.
You can also email publishers directly to request copies. You'd be surprised how few followers you need in order to do this. So, if you really want a physical advanced copy, just ask for it! We have a huge guide that explains all the ways you can request an advance reading copy for more information.