Party Pop quiz!
It's Saturday night in Seoul. What are you going to do?
Hit up your nearby convenience store and stock up on soju so you can watch Netflix in your cozy bed
Go to the local 24-hour PC room and play some Overwatch or BattleGrounds
Or…
Ride the Seoul subway to one of its party neighbourhoods for a night of fun
If you answered C, then you're in luck.
Most cities that I've been to in the world typically have one "downtown core" where there is a vibrant nightlife.
The beautiful thing about Seoul is that there isn't one "downtown" where you can relax after a work week. In fact, there are three big areas where locals and foreigners alike go to relax.
However, you are sure to have a good time pretty much anywhere you go in the city.
Hongdae
The city of Seoul alone enjoys 39 universities (!) but the area around Hongik University is the most popular area to spend your Friday night. Home to numerous bars, club, restaurants, arcades and shopping, this is the area to go if you want to have fun in Seoul.
Out of the top 3 party areas, Hongdae caters to the youngest crowd. Here is where you will find the most university students partying it up after a long week of studying.
Most people that go to Hongdae are under 25 years old. However, you shouldn't feel discouraged if you are a bit older.
Read More: How to Spend 24 Hours in Hongdae
Where to go
Club M2: Club M2 is a large-scale electronic club in Hongdae featuring the best DJs sets and lighting. If you want to dance your heart out, this is the place to go. There is a small dance show on the stage and the bottle girls are known to pour generous amounts of alcohol into patrons' mouths.
Address: 20-5 Jandari-ro, Seogyo-dong, Mapo-gu, Seoul
Mike's Cabin: Mike's Cabin is part bar, part dance-club and all fun. This is where Koreans go to meet foreigners, foreigners go to meet Koreans and everyone goes to meet each other.
The first floor has a bar where you can sit and relax while sipping on a drink. Take the elevator or the stairs into the basement and you are greeted with a large crowd dancing to a mix of Latino music.
Address: 52-152 Changcheon-dong, Seodaemun-gu, Seoul
Bonus: Hongdae is where all the youthful fashion trends begin. Pick out an outfit on your way to the club as the street vendors selling clothes are open late. Hongdae is also home to numerous Instagram-worthy cafes, so be sure to visit them in the daytime.
Get there: Hongik University, line 2
Read More: Best Things to Do in Seoul's Gwanghwamun Square
Itaewon
When people think of HBC/Itaewon, the first word that comes to mind is foreigners.
Itaewon was built as a multi-cultural neighbourhood filled with foreign restaurants, grocery stores and Western clothing sizes.
Itaewon caters to a slightly older crowd than Hongdae, so if you are over 25 this is the place to be. Step into Itaewon-Ro and you will see a myriad of people waiting to get into bars, restaurants and clubs.
Where to go
Club Made: Do you like EDM, hip-hop or both? At Club Made, you don't have to choose. Club Made caters to a more upscale crowd, so dress to impress. It has a space big enough to cater to both types of music. If you go left, you can feel the floor vibrate with EDM sounds. Go right past the bar that divides the club and your ears are filled with the sound of hip-hop.
If you only want to hear hip hop, walk a few doors down past Made into Made Black. This is a smaller venue that plays hip-hop. All the time.
Address: 737-32 Hannam-dong, Yongsan-gu, Seoul, South Korea
Fountain: I'm not a fan of free clubs because they tend to get overcrowded, but if you don't want to pay to get in, Fountain is the place for you. With no cover charge, this venue features a giant fountain on the first floor (hence the name).
This is also where you can dance to Billboard music. The second floor has multiple rooms where you can play various games such as darts and arcade games. You can also sit down and enjoy a drink. Fountain fills up fast, so try to get there before 12 am!
Address: 16-5 Itaewon-ro 23-gil, Itaewon 1(il)-dong, Yongsan-gu, Seoul
Bonus: There are plenty of falafel and shawarma restaurants open late, so if you want to recharge before or after your night in Itaewon, you won't be disappointed. There are also many other foreign food restaurants open, so if you want a break from Korean barbeque this is the neighbourhood to go.
Get there: Itaewon station, line 6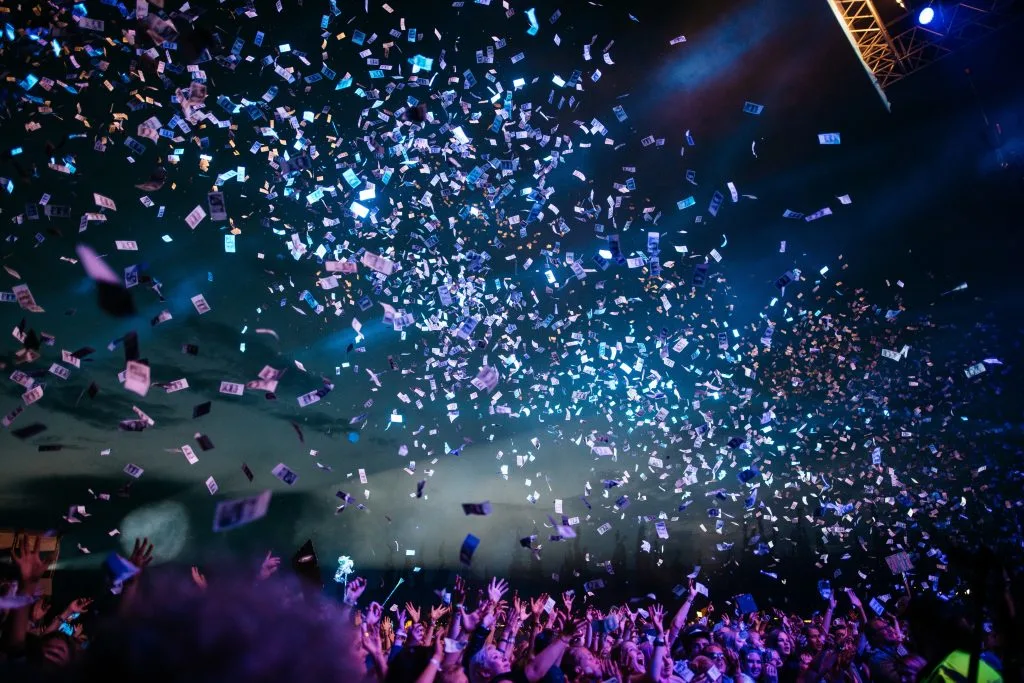 Gangnam
No night guide to Seoul would be complete without mentioning Gangnam, the neighbourhood made famous by Psy. In fact, I think this is what most foreigners imagine the party life to be when they think of Seoul.
Filled with skyscrapers and dazzling lights, it's clear to see why Gangnam is the richest neighbourhood in Seoul.
Gangnam caters to the oldest crowd on this list, so if you are in your late twenties or older, this is where you may find yourself.
Where to go
Club Octagon: Voted as the #1 club in Seoul multiple years in a row, this is the place to see and to be seen. Many celebrities have made appearances and movies have been filmed. Make sure you have some money in your bank account before you go, as the entrance fee alone is 30,000W. You can find a discount package for Club Octagon here.
Drinks are also pricey but worth it. Octagon has an octagon-shaped dance floor, but the majority of the space is filled with booths. There is also a small hip hop room on the second floor.
Address: 645 Nonhyeon-ro, Nonhyeon 1(il)-dong, Gangnam-gu, Seoul
Club Mass: Both resident and world-famous DJs play here, so come to hear the best electronic, house, bass music and everything in between. There is a large dance floor and lots of booths overlooking the space.
You can also go upstairs and watch people dance below. Although Gangnam is known as a district for more mature partygoers, Mass is the only place in Gangnam where you will find a younger crowd.
Address: 1306-8 Seocho 4(sa)-dong, Seocho-gu, Seoul
Bonus: Gangnam is also home to a hookah lounge called Rainbow Lounge. Whether you want to unwind before or after your night of partying, go here. Just be sure to take off your shoes!
Get there: Gangnam station, line 2
Honourable Mention: Monkey Beach
One of my favourite spots in Seoul is not in any of these three neighbourhoods. It's called Monkey Beach, located in the Apgujeong Rodeo.
Whether you come wearing ripped jeans or a cocktail dress, you're sure to have a great time. Monkey Beach plays everything from K-pop to Billboard sounds. The venue also has long tables where you can grab a drink and sit with your friends.
The specialty drinks are called "alcohol buckets" and it's literally a bucket filled with alcohol.
Monkey Beach is famous for games. Female patrons are encouraged to climb a pole and ring the bell at the top of the pole. If you can do it, you get a free bucket of alcohol! Be sure to bring some shorts and flip-flops to do this easier.
They also have another game on weekends where anyone can try to play basketball by shooting balls into the net. The first few people to do so win a bottle of alcohol. If you just want to dance and unwind, there is plenty of space to do so.
Get there: Apgujeong Rodeo (Bundgang Line)
Address: 15 Seolleung-ro 161-gil, Sinsa-dong, Gangnam-gu, Seoul
Conclusion
Now that you know the breakdown of the top three neighbourhoods in Seoul, bring out your dancing shoes and have fun.
Where will you go tonight?