Learning a new language is equal parts exciting and daunting. Exciting because it gives us access to new cultures, makes travelling more fun and less stressful, and it exercises our brains better than pretty much anything else. And daunting because it's time-consuming, stressful, and can cost a lot of money.
The best way to alleviate most of the negatives of language learning is to make it cost-effective, comfortable, and flexible.
We all learn differently, and each of us requires a different kind of learning environment, discipline, and structure.
But, speaking from experience, the best way to make new language-learning effective is to do it from home. No expensive classes and scary classrooms. No worrying about not getting along with your teacher or your peers. Just focus and comfort and full attention.
(If you're interested in learning a foreign language from home, you may also consider teaching English from home in return.)
4 Easy Steps to Start Learning a Language From Home
We have spent the last few years living in several different countries, and by using cost-effective from-home studying, I've managed to get beyond beginner level Chinese, German, and French, and intermediate/conversational Japanese.
How did I – and how can you – achieve this? Well, there's no one right way, but here are some methods and resources that suited me and may also suit you.
1. Apps
I honestly thought this was a no-brainer until I started meeting other Chinese and Japanese language-learners who were struggling through archaic textbooks and confessed they'd never considered apps before.
Apps will become your best friend when it comes to language study. You can turn to them when you're at home, at the office, or on the train.
You'll find that ten minutes per day with an app will help with retention, keep you invested and entertained, and show real, quick progress. Which apps do we recommend?
This is where many people start, and with good reason. This app covers all the world's major languages, features frequent updates, has a colourful and user-friendly interface, and tests you in fun and challenging ways.
Duolingo lessons start at the logical beginnings – with alphabets, numbers, pronouns, question words – and builds in grammar as you go.
This is a newer and lesser-known app, but, in my honest opinion, it is essentially Duolingo but better. Lingodeer initially started out as a way of learning only Chinese, Korean, and Japanese (which is what initially drew me to it) but has since expanded massively.
The app uses very similar methods, but its topics, examples, and methods of learning/memorisation are a little more refined and sensible. It's also totally free.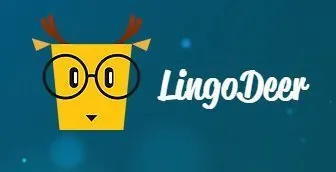 This app is best for learning vocabulary rather than grammar. MindSnacks a great place to start if you want to just get your mouth around new ways of speaking.
It uses really fun, engaging, varied, and challenging games of speed and reflexes to challenge your retention skills. It's seriously engaging and so much fun it can become a bit of a time-sink (in the best way possible).
I've only used it for Japanese, but it alone helped me to memorise the names of twenty different animals, as well as hours, days, months, meals, and household objects all within a few days.
As I mentioned, flexible study hours, no classmates to butt heads with, and complete focus and attention are key to feeling real progress. Language Trainers offers this.
They have one-on-one classes which are tailored to you, and you have the option of having a private tutor visit your home or office, or to have those same one-on-one lessons via Skype (which is a cheaper option).
They're a UK and Ireland-based company, and their face-to-face classes start at £29/€39, while Skype classes go from £19/€22. They offer classes from Arabic to Vietnamese, with a fully-trained native speaker. This is absolutely the most comfortable way to learn a new language with a qualified instructor.
3. Books
When I was studying Japanese, I didn't have a lot of fun with the most prestigious textbooks (Genki and Japanese from Zero).
This left me immediately disheartened, but that doesn't mean it'll be the same for you. It's simply a lesson in taste. I've got friends who whizzed through the Genki books and were ready to take the JLPT official Japanese language test within a few months.
I had to give up on those, though, and instead, I turned to Speak Japanese in 90 Days by Kevin Marx. I downloaded this book onto my Kindle and spent an hour a day in a café pouring through it, using a notebook and post-it notes to practice.
I was amazed by his approach to studying, starting the book with question phrases, greetings, and general niceties (please, thank you, have a nice day etc). It was transformative.
As was Chineasy when I began studying Chinese. This book uses mnemonics to help you get to grips with the at-first-daunting Chinese characters.
Chineasy also offers flash cards to help you learn quickly and simply. If you're interested in learning Japanese, there are multiple flash cards and games which take a similar approach.
So, the lesson here is in perseverance. There is absolutely a book out there for you. It may be a textbook, a guide, or even a dictionary. Whatever it is, it'll transform your language study once you find it.
4. Language Exchange
This phrase gets thrown around a lot if you live as a foreigner in a non-English-speaking country. It simply means a meet-up with a friendly group of mixed native and foreign people who want to learn each other's languages.
You can join a website or a Facebook group in your local area, agree to a meet-up (usually in a pub or café), and make some new friends. You share conversation and stories in a mix of English and whatever the other language is, and you all benefit!
There's no cost involved, and you're guaranteed to make some new friends.
It can be a little scary at first, but that fear almost immediately slips away when you start seeing progress, making friends, and realise that helping someone else with their English is as fun and rewarding and getting better at a new language yourself.
Whether you're learning a new language from home or you're a foreigner in a new land, you'll find these language exchanges everywhere.
If you're thinking of teaching English abroad, you might enjoy our ESL guide to teaching in Japan, Korea, and China or why we think you should teach ESL (TEFL) above other options.