The most important thing to note about The Plotters is that it's billed as a thriller, but it is actually far more than that. Rather than blending genres and emerging as a kind of Frankenstein's Monster of different styles, The Plotters rather refuses to acknowledge genre – it is not a blend of genres; it is the absence of it. That is what sets this book apart and allows it the chance to surprise its readers chapter after chapter.
The Plotters tells the story of Reseng, a successful assassin raised in The Doghouse Library – a library filled with books but empty of people, somewhere in Seoul – by an enigmatic old man known as Old Raccoon. Reseng has grown up knowing of nothing but the business of assassination, and curiously also knowing very little about that, either.
'He said that people had grown as small and crafty as rats, that the days of taking slow, huge, beautiful strides had vanished. The age of giants was over.'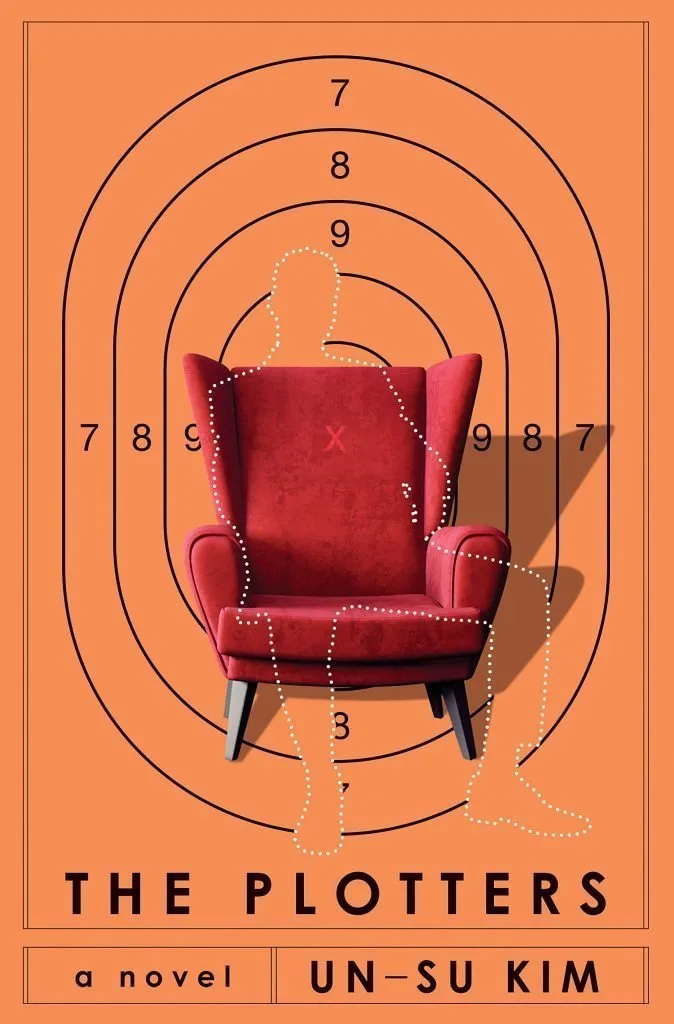 Blending Fantasy with Reality
Every reader has her or his blind spot: a genre or style that just isn't for them. For me, that has always been thrillers. Whether they be murder mysteries, government conspiracies, or terrorist plots, the thriller has never interested me. That being said, The Plotters interests me immensely, due to it being a piece of penetrating fiction driven by its eccentric but grounded characters, providing a unique and entertaining setting and circumstance, and telling a story subtly tied to the history and politics of modern day Korea.
After the Korean War and the separation of the two Koreas along the thirty-eighth parallel, control of North Korea was seized by the Kim regime. What is lesser-known, however, is that South Korea too did not have democratic freedom until the 1980s, suffering through martial law for some decades. This key aspect of Korean history plays into the story of The Plotters, as the democratisation creates a power struggle amongst assassins and leaves room for a different kind of man to take charge.
'Black Tea is steeped in imperialism. That's what gives it its flavour. Anything this flavourful has to be hiding an incredible amount of carnage.'
Blending this wild and wonderful story of assassins who work from an old library with real-world political events allows for some subtle commentary on the nature of fascism, martial law, democracy, and even capitalism, with regards to how these things affect the kinds of lives people can lead. Even assassins are not immune to political shifts.
Writing With Confidence
Un-su Kim's writing betrays an immense self-assurance that what he is writing is good. He refuses to adhere to genre constraints, blends real-world politics with his fiction, pays no mind to the inner-workings of the world he has crafted. He knows that it works, and couldn't care less whether or not this book at times reads more like a fantasy novel than a thriller, or that his exposition comes in at the strangest of moments. His writing ploughs on like a runaway train regardless.
In case it sounds like one, this is not a criticism, but rather a celebration. To write without a hint of self-doubt is commendable, and a story with so many oddball characters, and with a plot that is steady-yet-frantic, could not be done if the writer had anything less than total confidence that what he was penning would be a success.
'To Old Raccoon, the real world was fiction. The only things that truly engrossed him were the problems raised by books … So why had he been the leader of a hit squad for the last forty years? It made no sense when you thought about it. He should have owned a secondhand bookshop instead.'
That success is reinforced thanks to the translating skill of Sora Kim-Russell, a woman who has by now translated at least one book of every style and genre from Korean into English. She is the Kazuo Ishiguro of translators, if she'd allow me to say so. Kim-Russell's greatest accomplishment in The Plotters is translating pace.
The novel is a mystery of betrayal and control at the heart of a guild of assassins, and yet it is very much driven steadily along by its characters. It always has room to breathe and never rushes; never stumbles over itself. This fantastic pacing, delivered sharply, is translated so perfectly by Kim-Russell that she proves here to be not just a translator of words, but of tone and style. Truly awe-inspiring.
Conclusion
The Plotters has to be read to be believed. Its ability to defy genre, allow its plot to be carried along by comedy and eccentric characters, and keep a slow pace that takes its time without losing an ounce of momentum, is truly staggering. It takes influence from the tumultuous events of South Korea's recent past without becoming dry and melancholy. Most importantly of all, it is fantastically fun.
If you're considering writing your own stories and becoming an author, take this writing class from author Yiyun Li and a 30-day free trial from Skillshare.