For the past half-decade, Korean literature in translation has gone from being the exciting talking-point of the literary world to one of its dominant forces. Authors like Han Kang, Bae Suah, and Shin Kyung-sook are near enough household names in the West. And now that we've come this far, it's time to look at what incredible Korean books we can look forward to in 2020.
Last year was a really solid and thrilling one for East Asian literature, and since we've already broken down the most exciting Japanese books of 2020, it's time now to look at the very best Korean books we've been excited about through 2020.
If you're ready to see what's coming up in 2021, then don't miss our guide to the best upcoming Korean literature.
Untold Night and Day by Bae Suah
Translated by Deborah Smith
The author/translator team of Bae Suah and Deborah Smith have already developed a status in the English-speaking world as providers of excellent Korean storytelling, and 2020's Untold Night and Day might just be the culmination of all of this.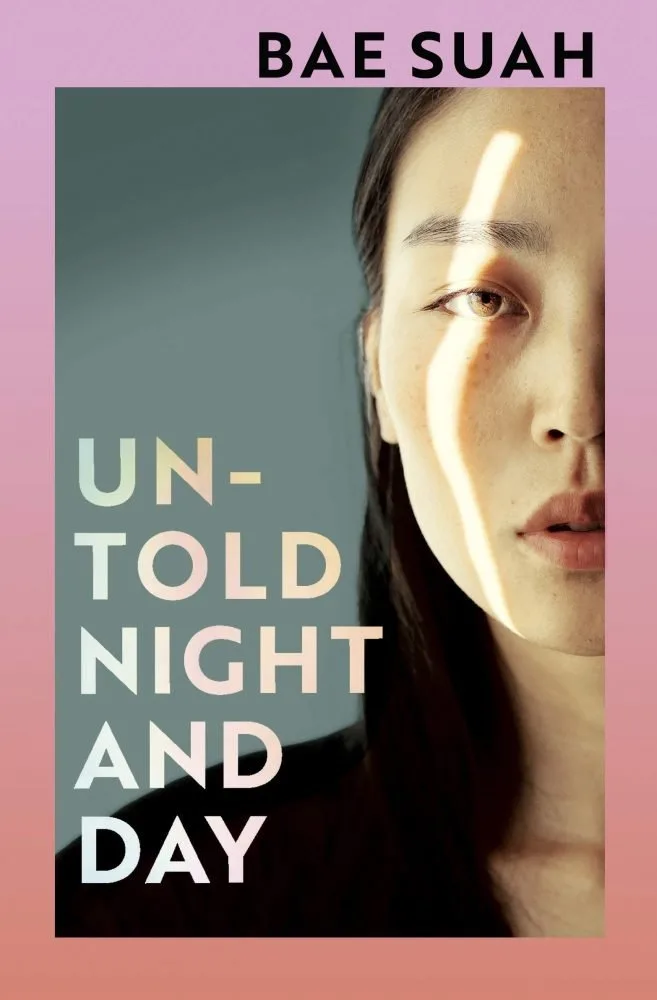 Taking places across a single day and night, and possibly stitching itself between parallel worlds, the story follows a young former actress in Seoul as she loses her job at a theatre, searches for new work, searches for her lost German teacher, and meets with a poet who is not a poet at all.
This fever dream of a Korean novel blurs the lines of time and space to bring us a surrealist literary painting that serves to horrifically highlight the millennial crisis that is simply trying to stay alive and afloat while the world works to aggressively destroy us.
b, Book, and Me by Kim Sagwa
Translated by Sunhee Jeong
b, Book, and Me is a Korean book that might just prove to be the defining coming-of-age tale of friendship and change in 2020. Following the young lives of b and Rang, childhood friends who are largely ignored at best, and bullied at worst, by the outside world. They're each other's worlds, to begin with.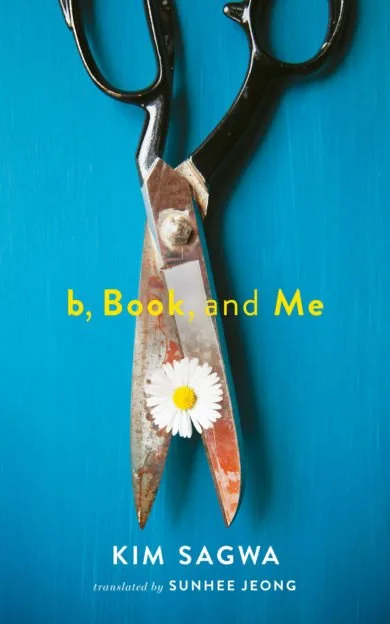 Their friendship is tested and torn asunder when Reng accidentally reveals to their class all of the sorrows that define b's troubled young life. This is a fresh and raw take on the coming-of-age story by Kim Sagwa, celebrated author of the beloved novel Mina.
Kim Ji-young, Born 1982 by Cho Nam-ju
Translated by Jamie Chang
Feminism has been a hot topic in Korea for some years now, and just like in the rest of the world it is something that splits people apart in more ways than one. Kim Ji-young, Born 1982 is a Korean novel which has already been turned into a runaway hit movie in Korea, helped to stoke the fires of feminism in Korean, and is at last coming to the English speaking world through a translation by Jamie Chang.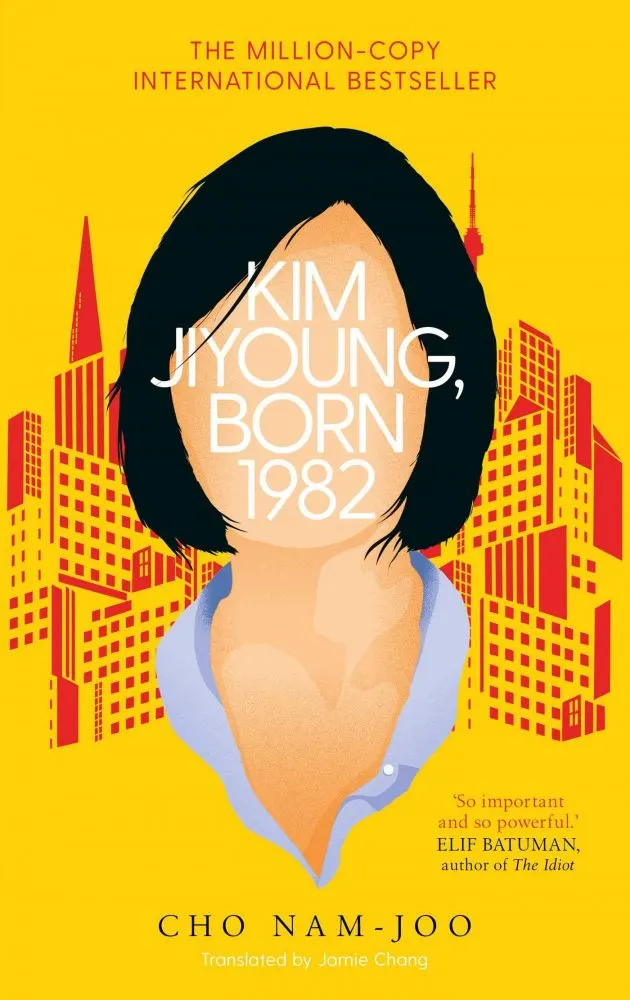 Kim Ji-young is a millennial woman who has begun parroting the voices of women both dead and alive. When her husband sends her to a psychiatrist, she recounts a life story defined by misogyny, sexism, and patriarchal control.
Here is a novel that darkly and starkly highlights the ongoing struggles and abuses rained down on women in modern-day Korea, one that will resonate with women and men across the world for years to come. This is, quite honestly, Books and Bao's most anticipated book of the year.
Umma's Table by Hong Yeon-sik
Translated by Janet Hong
For a few years now, at least one fantastic Korean graphic novel has come along and floored us with its heart and its raw energy. In 2019, we were gifted one of Books and Bao's favourite books of the whole year: Grass by Keum Suk Gendry-Kim. In 2018 we had Bad Friends by Ancco. Both of these graphic novels were translated by Janet Hong and published by Drawn and Quarterly.
In 2020 we are getting another exciting Korean graphic novel, once again translated by Janet Hong and published by Drawn and Quarterly: Umma's Table. This touching tale explores the power of the recipe, and of food as a source for bonding and family connection.
An artist who has moved to the countryside with his wife and daughter bubbles up with the guilt of abandoning his parents in a tiny Seoul apartment, and eventually endeavours to learn his mother's cooking as a way to bring three generations together.
Friend by Paek Nam-nyong
Translated by Immanuel Kim
Friend is, at face value, a Korean novel that calls up similarities to the plot of the 2019 hit Hollywood film Marriage Story. It's a novel centred around a pending divorce, and which throws us back in time to the beginning of this couple's relationship, how it blossomed and then deteriorated, and the impact this deterioration had on their son.
The twist? This is a North Korean novel. Not a propagandist tale that deifies the Kim regime, but a simple story of humanity which offers a glimpse into the ordinary, everyday lives of a family living in the modern-day DPRK.
The Law of Lines by Pyun Hye-young
Translated by Sora Kim-Russell
Pyun Hye-young is our favourite Korean author. Her debut novel in English, The Hole, was our first ever book review, and her follow-up, City of Ash and Red was one of our favourites of 2018. Both of these novels were translated flawlessly by Sora Kim-Russell. And now, in 2020, we get yet another exciting thriller from this writer/translator pair!
The Law of Lines follows two young women, both of whom have had their lives upended by loss. One has lost her home and her father to a fire that she seeks to uncover the true cause of. The other has lost her sister to suicide but believes a truer cause to be hidden somewhere. Each woman moves to uncover the truth in an exciting new thriller from one of Korea's most darkly clever and viscerally exciting authors.
Almond by Sohn Won-pyung
Translated by Joosun Lee
Yunjae is a young man with a brain conditions which has stunted his ability to feel emotion. Though he is lonely at school, he is raised by a loving mother and grandmother who teach him how to survive socially, that is until they are, suddenly, no longer around.
Bullied at school by a new boy, Yunjae soon forms an unlikely relationship with this new bully in an attempt to grow and understand people better than he ever has before. Almond is a sweet and touching tale of the complexities of human relationships from the perspective of someone always trying his best to understand them.
The Disaster Tourist by Yun Ko-eun
Translated by Lizzie Buehler
Kim Ji-young Born 1982 isn't the only immensely promising feminist Korean book of 2020. The Disaster Tourist is another exciting novel set to spotlight the predatory nature of toxic masculinity in today's society. The focus of its main plot, however, is arguably even more global.
Yona, our protagonist, works for a travel company who send people on packaged vacations to places devastated by one disaster or another: dark tourism. When she is sent to investigate an island with only a sinkhole as its main hook, she is drawn into a plot to orchestrate a disaster for the sake of boosting tourism.
Seven Years of Darkness by Jeong You-jeong
Translated by Chi-young Kim
From the author of the hugely successful page-turner The Good Son comes a crime and family drama about keeping secrets and family legacies. Seven Years of Darkness begins with the violent death of a young girl and a chase between her father and two men who may have been to blame.
After one of the men is sent away for the murder, the titular seven years of darkness envelop his son, chased by the shadow of guilt and horror that was borne of his father's monstrous crime, which culminates in him receiving a package that should reveal the truth of the events seven years prior.
Bluebeard's First Wife by Ha Seong-nan
Translated by Janet Hong
It was only in April 2019 that we got to enjoy a beautifully dark and unsettling collection of Korean short stories from Ha Seong-nan which made it onto our list of best translated books in 2019. Flowers of Mold, translated by Janet Hong, was a wonderland of subtly twisted and chilling tales that is about to be followed up in 2020 by Bluebeard's First Wife.
This is another collection of short stories defined by paranoia, fear of the unknown, and the twisting of everyday horrors that is set to leave an even deeper and darker impression than its predecessor did. Flowers of Mold had the world paying quick attention to Ha Seong-nan's terrifying storytelling power, and Bluebeard's First Wife will ensure that we never look away.