While 2018 has been a tumultuous year in many ways, it has been a glorious one for translated literature – with a mighty new novel by fan-favorite Haruki Murakami and Olga Tokarczuk winning the Man Booker International Prize, we have so much to celebrate.
We've done our best to condense our biggest recommendations into a list of 5: one Japanese, one Polish, one Indonesian, and two Korean. Every one of these books has something valuable to teach its reader, be it political, religious, social, or feminist. We cannot recommend these beautiful books highly enough; so, please, read and enjoy!
Written by Sayaka Murata | Translated by Ginny Tapley Takemori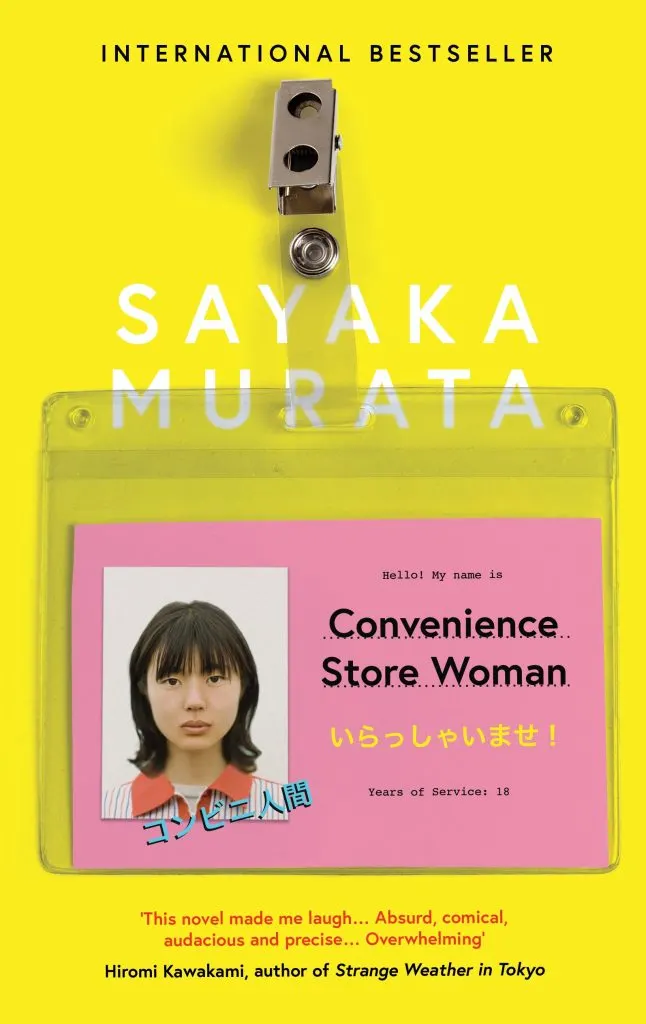 "It is the start of another day, the time when the world wakes up and the cogs of society begin to move. I am one of those cogs, going round and round. I have become a functioning part of the world, rotating in the time of day called morning."
Keiko Furukura is thirty-six and has worked part-time in the everyday convenience store for eighteen years (as, in fact, has her creator). She has seen eight managers – whom she refers to only by their numbers – and more co-workers than she could count. She is entirely content with her life, and has never asked for anything more; not a better job, more money, nor even a partner to share her life with. Convenience Store Woman tells a very different kind of story: of a woman usually invisible, but who exists as a vital cog in the everyday machine of Japanese society. It's a story about breaking the conventions of what life has laid out for us, and the obligations we feel we must fulfill. It's strangely dark and darkly funny, and it's our book of 2018.
Written by Olga Tokarczuk | Translated by Jennifer Croft
"I realized that – in spite of all the risks involved – a thing in motion will always be better than a thing at rest; that change will always be a nobler thing than permanence; that which is static will degenerate and decay, turn to ash, while that which is in motion is able to last for all eternity."
Flights is a meditation on travel, movement, time, and the constant change and flux that comes from all of this. Our protagonist and narrator is an endless traveller, hopping from country to country and job to job. She meets people, travels with them, learns of their lives, and tells us their stories. The tale is broken up by the accounts of people throughout history who have travelled and learned – some famous and some not.
The book that won the 2018 Man Booker International Prize was wholly deserving of it, with what might be the best translation of anything that we have ever read. Jennifer Croft is an astonishing narrator, supplying the English translation with poetic nuance and real power. This book will move you to tears, inspire you to climb and run and move and do things. It should not be overlooked.
Written by Hye-young Pyun | Translated by Sora Kim-Russell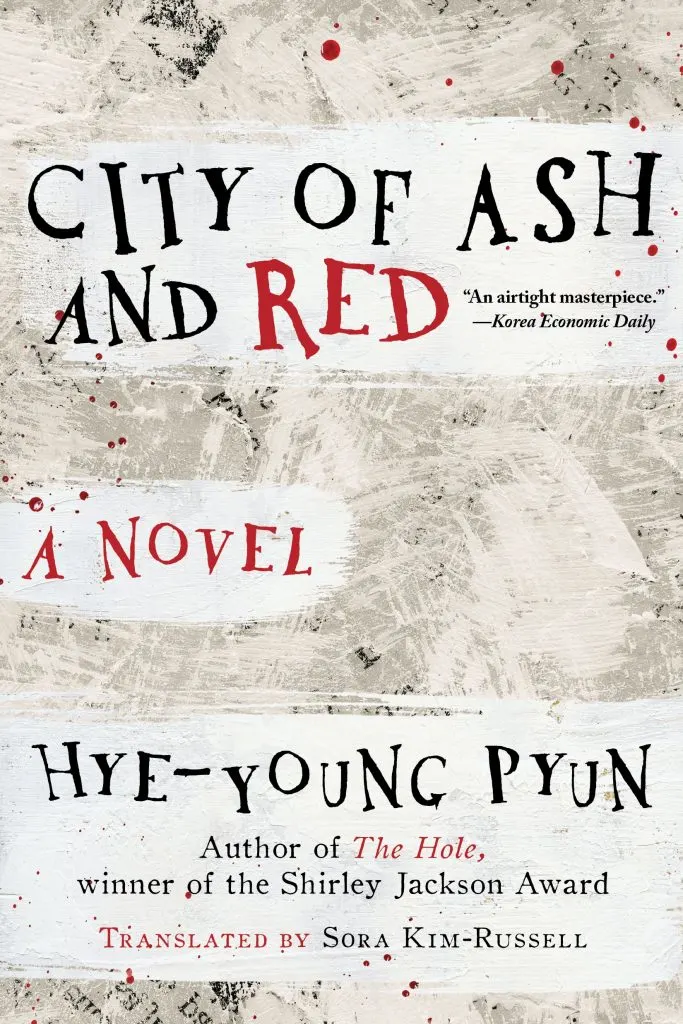 "'Here, problems were solved in a manner unlike anything he had experienced before; this was not a world where morals, order, education, and kindness were the norm, but rather one where plunder, pillage, violence, and garbage ruled."
Our nameless protagonist (nameless, perhaps, because his name doesn't matter, or because it's up for debate), divorced and working as a ratcatcher, he is quickly and inexplicably transferred by his company to a country only referred to as C. Upon arrival he finds the whole country drowning in disease and rubbish, with people being dragged into quarantine, and fear and distrust in the air.
This most Kafkaesque of stories is perhaps the most affecting, clever, and entertaining piece of Korean literature in some years. Somewhat critically ignored compared to the books of Han Kang (The Vegetarian, The White Book) and Kyung-sook Shin (Please Look After Mom, The Court Dancer), this book, its author, and its translator deserves a place among the giants of South Korea for being this bloody clever.
Written by Ancco | Translated by Janet Hong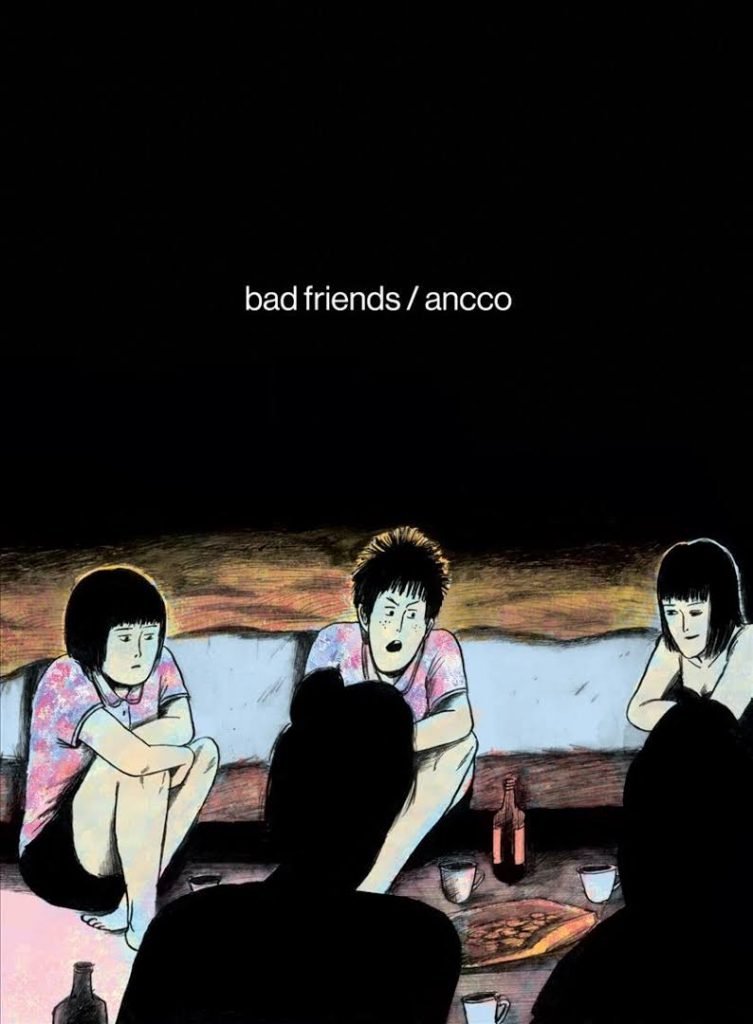 "The world outside my door… is full of everything I don't know."
The latest graphic memoir to take the world by storm is Bad Friends by Korean cartoonist Ancco. (We also recommended this for Cardiff Review's Year in Culture). Lovingly translated with real personality and heart by Janet Hong, this book tells the heart-wrenching story of Pearl, a teenage girl growing up in the rough neighbourhoods of 1990s South Korea. This is a time of disillusionment, where Korea is very much being swept up in a tornado of modernisation by the winds of America, and its national identity is in crisis.
There is a tightrope act at play here, performed with expert precision, between the dangerously bleak art by Ancco and the delightfully poisonous translation by Janet Hong. Thanks to the execution of this double-act, we get a horrid, dreadfully real story of life far outside of happiness. It's not a pleasant tale, but it's one that takes place in a world we know far too little about. And learning can often be a painful but necessary experience. And cathartic, too.
Written by Intan Paramaditha | Translated by Stephen J Epstein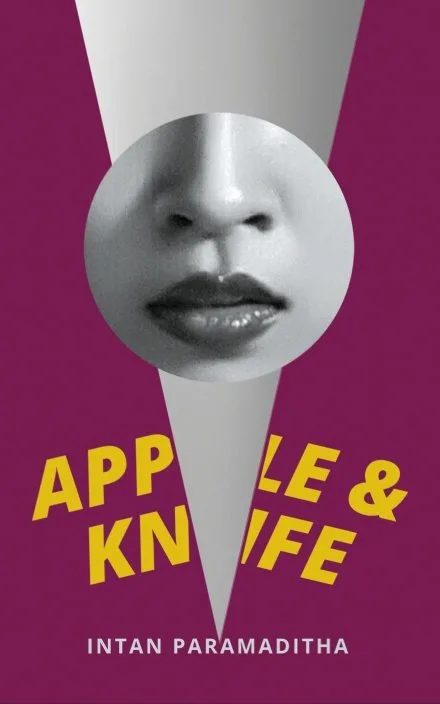 "She didn't want to be a showpiece; she liked darkness and wanted to sleep with the devil. She wanted to kill herself. And above all, she despised having her feet bound."
Reminiscent of UK poet laureate Carol Ann Duffy's poetry collection, The World's Wife and Angela Carter's The Bloody Chamber,Paramaditha has collected stories from her native land, and the world over, switched their focus to that of a modern woman, and added a theme or moral that resonates well with us today.
Apple and Knife is a book that does more than push boundaries; it breaks them down completely. Patriarchal traditions, Muslim values, and cultural superstitions are all questioned and held accountable here. Every story is at once a garish and nasty folktale to be enjoyed and gasped at, but also serves as a reminder to women that they are strong and fierce and dangerous. And that we men should take stock of our privileges, and the boxes we force women into, whether we are aware of it or not.
Related: Women in Translation – 15 Novels and 5 Comics