Photography and Me
Photography is my longest standing hobby, and as a person who switches between interests like the seasons, I'm always grateful for this fixture in my life that allows me to continually grow.
My photography equipment is very important to me and while I've never been able to afford the latest camera technology (damn you flight deals) I'm always looking for the highest quality technology at the most affordable price that also delivers the results.
My camera brand of choice is a Fujifilm as I love the colours, quality, and as I primarily shoot street photography, the size is perfect for me.
I also use my Samsung S8 which takes superb photos. I love smart phone photography as I enjoy the challenge of creating a professional looking photo using only my phone. There are also many times when only a phone will be suitable due to the size or activity you're engaging in.
Truthfully, I also have a terrible habit of forgetting to charge my camera batteries and my trusty phone is always at hand.
However, I'd honestly never considered external phone lenses as an option for me. In a 'how good can they be kind of way?' But after trying the Bomgogo Lens Kit and Filter Set, I've seriously been converted.
What Did I Try?
The kit I received contained the following items:
1x Wide Angle Lens
1 x Macro Lens
1 x Universal Clip and Adapter Ring
1 x ND8 Filter
1x CPL Filter
1 x 6-point Star Filter
4x Graduated Colour Filters
These all came neatly boxed up in a high quality black case with a clip which can conveniently hook on to your backpack.
The first thing I noticed with the whole set actually was the high quality. This is no cheap plastic affair, there's a nice weight to the item without being too heavy and comes with a lens cover the same as you'd expect with a standard camera lens. The filters were also of the same high standard.
So far, so good.
Testing the Lenses
The Bombgogo website emphasise that the lenses have no distortion, high definition, and anti-reflective glass to avoid glare so I went out to test out these claims.
Wide Angle Lens Mode
This has proven the most useful for me. The most frustrating thing about sing my phone instead of my camera is not being able to capture the shot in front fo me due to the imitations of my camera lens. I take a lot of landscape and street photos and a wide angle is perfect. This is where the Bomgogo lens comes in really useful. The difference is quite dramatic and they have on many occasions saved the shot.
Macro Lens Mode
Macro isn't something I've every played with. I honestly hadn't considered macro has a tool that would be useful to me and so had never bought a macro lens. I had a lot of fun testing this out as it was a whole new world to me. The macro lens is excellent quality and does a great job and capturing those fine details.
Filters
The Lenses also come with a range of useful filters. From helping capture motion more successfully to brightening up a foggy sky, or amplifying a dramatic sunset. I've never tried filters before and they're so useful. Some of these will also fit on your Camera (58mm) which make them excellent value for money.
Here's a list of the included lenses and what they're for:
CPL Filter Lens | For Preventing Low Exposure , reduced light reflection, and increased colour saturation (can be used for phone or DSLR)
This one is really useful. It'll become a near permanent fixture on your lens. It basically helps you get those perfect shots every-time. Perfect if you don't have time to adjust the settings on your camera or you're shooting in less than perfect conditions.
ND8 Filter Lens 58mm | Bright Light and Dynamic Shooting (can be used for phone or DSLR)
This is the second filter that you're going to use a lot. It increases the contrast getting you those dynamic shots, it helps cuts down on brightness and reduces the visibility of moving objects by cutting down on motion blur. This is really useful for me as I often shoot street photography where there are lots of moving cars and scooters. Motion blur has ruined some of my pictures and this really helps.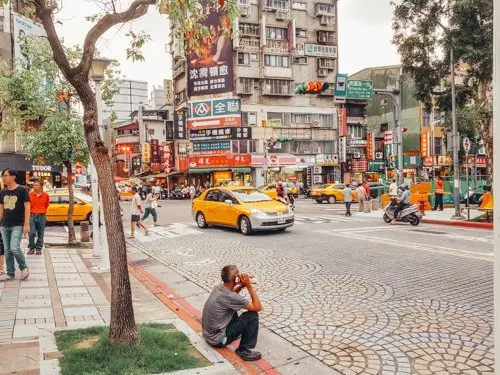 6 Point Star Filter Lens | Great for night shots with a direct light source
This is a really fun one. It creates dazzling star effects at night. This is really useful for bright neon cities where there are lots of light sources to play with or fireworks.
Graduated Filters | Enhance your Pictures with Colour
You never know when you need to add a bit of colour to your photos. I often shoot in polluted grey cities and the blue filter is so helpful for bringing out that little bit of blue left in the sky. The orange and red filters create the most beautiful sunset and sunrise shots. Whereas the grey filter helps to reduce light and balance out any exposure problems.
I highly recommend the Bombgogo lens kit. It takes your camera phone photography to a new level, it's fun and easy to use, and suits professional and amateur photographers alike.
Use my code to get a discount on the Bomgogo products mentioned above: BOOKSBAO