Summer 2019 is a wonderful time to expand your horizons and enjoy more translated literature. If you're heading to a far-flung place on holiday, bring along a book from that place and enjoy it in your downtime. If you're not going anywhere, read books from places you wish you could see this summer. Seeing a place through fiction and seeing it with your own eyes are equally wondrous experiences – we can attest to that!
And this summer, there are some wonderful translated books coming from the outstandingly hard-working people at publishers like Charco Press, Pushkin Press, Fitzcarraldo Editions, and more. If you don't know where to start with your summer translated books, allow us to be your guide. These ten books are some of the finest coming your way this summer, listed in order of release. Check your calendar and make sure to pick up each and every one of these books.
Translated from the French by Faith Evans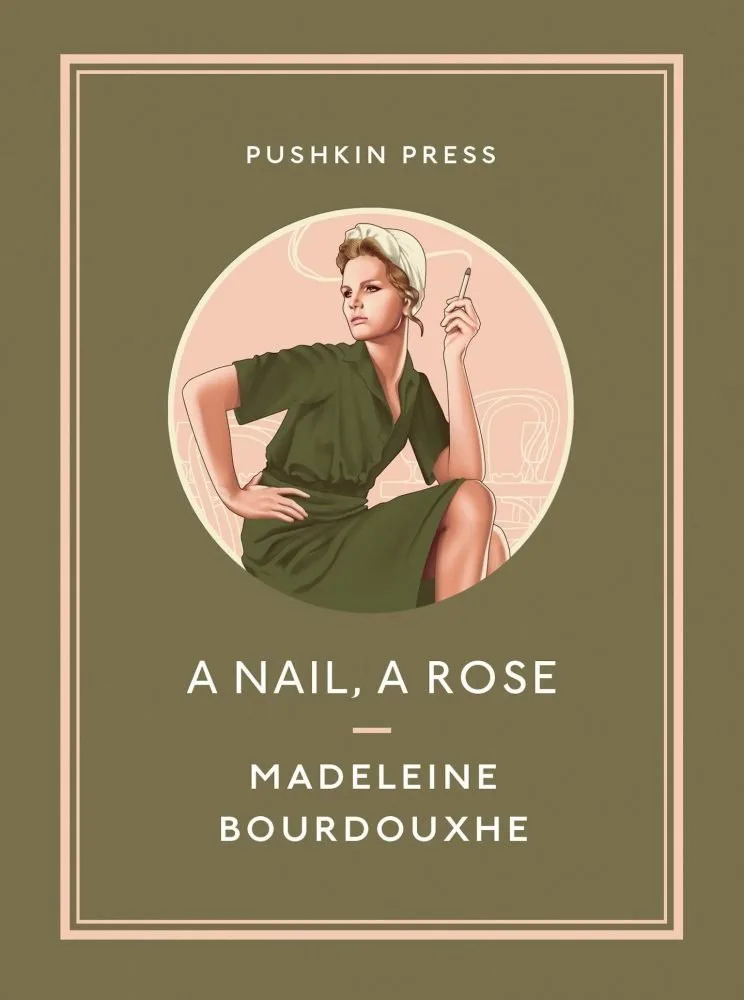 " A Nail, A Rose is written in the aftermath of the Nazi occupation of Europe, and admired by the Existentialists and the Surrealists alike, these stories are now translated with extraordinary clarity by Faith Evans. With piercing insight and candour, Madeleine Bourdouxhe illuminates the conflicted hearts of the housewife, the mother, and the maid. These unforgettable tales of ordinary women are suffused with desire and melancholy, memory and fantasy, and lit by the furnace burning just beneath the surface of everyday life."
From Pushkin Press
Read our review of A Nail, A Rose right here!
Translated by Paul Russell Garrett
"With Vivian, her second novel to be published in English, Christina Hesselholdt delves into the world of the enigmatic American photographer Vivian Maier (1926–2009), whose unique body of work only reached the public by chance. On the surface, Vivian Maier lived a quiet life, working as a nanny for bourgeois families in Chicago and New York. And yet, over the course of four decades, she took more than 150,000 photos, most of them with Rolleiflex cameras.
The pictures were discovered in an auction shortly before she died, impoverished and feasibly very lonely. Who was this outsider artist, and why did she remain in the shadows her whole life? In this playful, polyphonic novel, we watch Vivian grow up in a severely dysfunctional family in New York and Champsaur in France, and we follow her later life as a nanny and street photographer in Chicago. A meditation on art, madness and identity, Vivian is a brilliant novel by Denmark's most inventive and radical novelist."
Translated from the Arabic by Roger Allen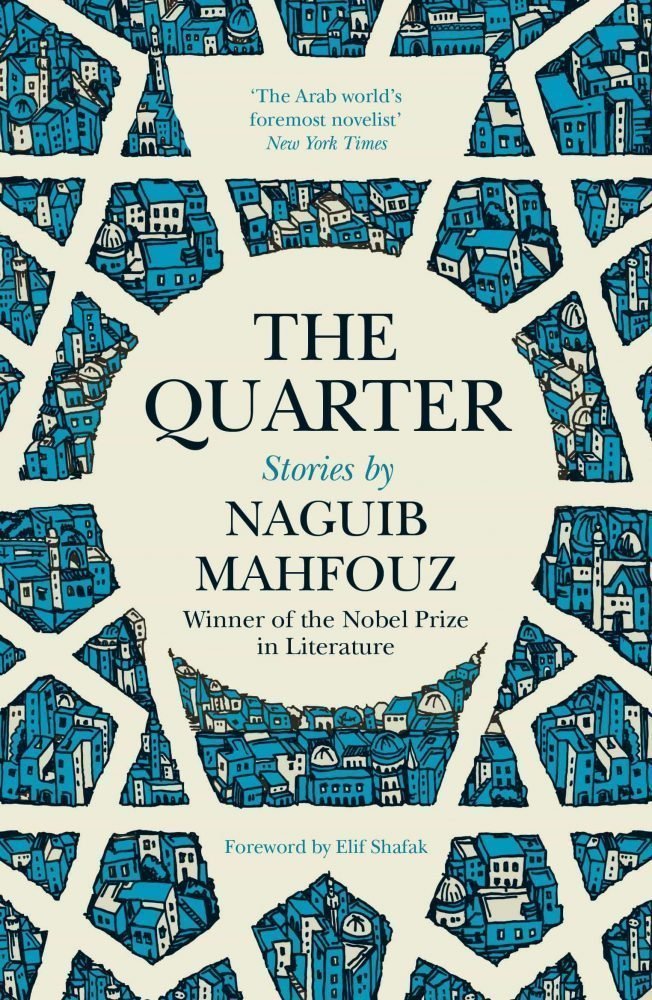 "Meet the people of Cairo's Gamaliya quarter. There is Nabqa, son of Adam the waterseller who can only speak truths; the beautiful and talented Tawhida who does not age with time; Ali Zaidan, the gambler, late to love; and Boss Saqr who stashes his money above the bath. A neighbourhood of demons, dancing and sweet halva, the quarter keeps quiet vigil over the secrets of all who live there.
This collection by pre-eminent Egyptian writer Naguib Mahfouz was recently discovered among his old papers. Found with a slip of paper titled 'for publishing 1994', they are published here for the first time. Resplendent with Mahfouz's delicate and poignant observations of everyday happenings, these lively stories take the reader deep into the beating heart of Cairo."
From Saqi Books
Read More: 11 Translated Autumn Books 2019
Translated from the Chinese by Alex Wooden
"My Travels in Ding Yi is an epic novel told from the perspective of a spirit who inhabits an array of beings in different places and times. From Adam in the Garden of Eden, to a fish, to the novel's protagonist, Ding Yi, an average Chinese boy in the second half of the 20th century. It's in Ding Yi that Shi explores coming of age during the Cultural Revolution, love, lust, mortality and betrayal in language that dips and soars from crude to lyrical, often in a single breath. Unpredictable and engrossing, My Travels in Ding Yi is a contemporary classic of Chinese fiction first published in 2006 and now available to readers of English for the first time."
From Alain Charles Asia
Translated from the Russian by Bryan Karetnyk
"Left to her own devices in Biarritz, fourteen-year-old Russian Liza meets an older English boy, Cromwell, on a beach. He thinks he has found a magical, romantic beauty and insists upon calling her Isolde; she is taken with his Buick and ability to pay for dinner and champagne.
Disaffected and restless, Liza, her brother Nikolai and her boyfriend Andrei enjoy Cromwell's company in restaurants and jazz bars after he follows Liza back to Paris – until his mother stops giving him money. When the siblings' own mother abandons them to follow a lover to Nice, the group falls deeper into its haze of alcohol, and their darker drives begin to take over."
From Pushkin Press
Translated from the Spanish by Chris Andrews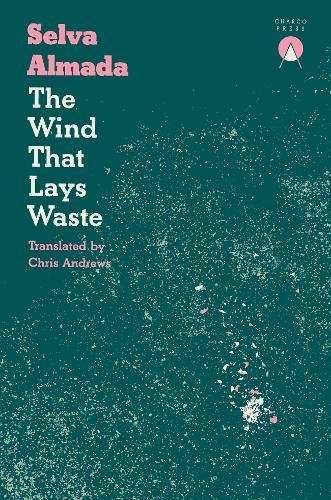 "The Wind That Lays Waste begins in the great pause before a storm. Reverend Pearson is evangelizing across the Argentinian countryside with Leni, his teenage daughter, when their car breaks down. This act of God – or fate – leads them to the home of an aging mechanic called Gringo Brauer and his young boy named Tapioca.
As a long day passes, curiosity and intrigue transform into an unexpected intimacy between four people: one man who believes deeply in God, morality, and his own righteousness, and another whose life experiences have only entrenched his moral relativism and mild apathy; a quietly earnest and idealistic mechanic's assistant, and a restless, sceptical preacher's daughter. As tensions between these characters ebb and flow, beliefs are questioned and allegiances are tested, until finally the growing storm breaks over the plains."
From Charco Press:
Translated from the Polish by Jennifer Croft
"Accommodations follows Wiola after she leaves her childhood village, a close-knit agricultural community in Poland where the Catholic calendar and local gossip punctuate daily life. Her new independence in the nearby city of Czestochowa is far from a fresh start, as she moves between a hostel and a convent brimming with secrets, taking in the stories of those around her. In the same striking prose that drew readers to her critically acclaimed debut, Accommodations navigates Wiola's winding path to self-discovery."
From Transit Books:
Check out our interview with Jennifer Croft right here.
Translated from the French by Laura Francis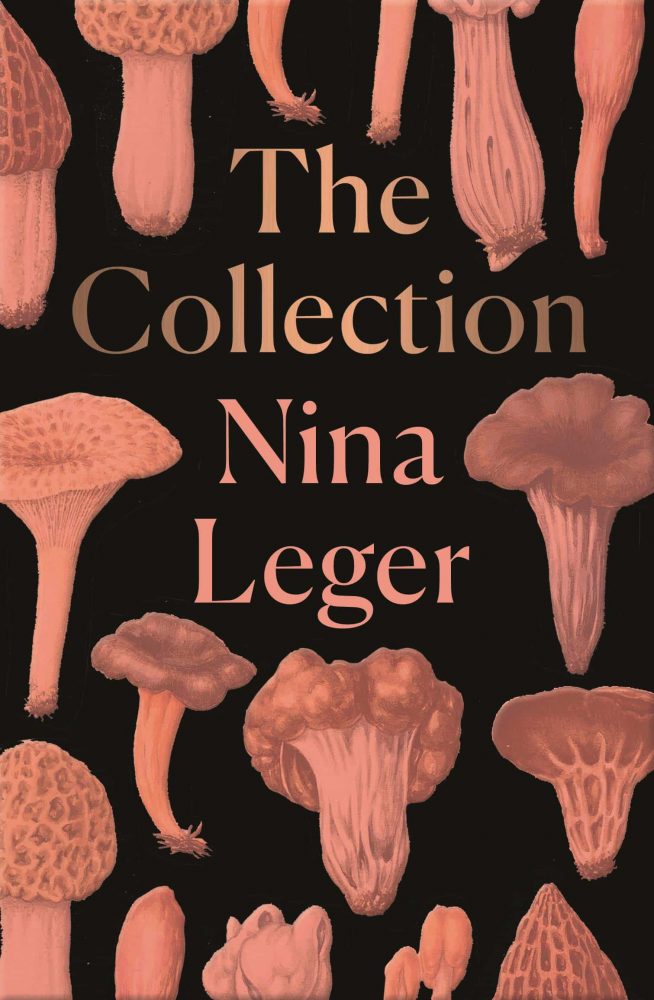 "Jeanne moves from room to room. In the anonymous hotel bedrooms of Paris – Hotel Agate, Hotel Prince Albert, Hotel Prince Monceau, Hotel Coypel, Hotel Nord & Champagne – she undresses man after man, forgetting faces, names, pleasures, thoughts, and all physical attributes but one. In her head, a palace of memories is being built, image by new image, lover by new lover.
There is no pathologizing Jeanne; she resists it. There is no way to impose a story on Jeanne; she escapes it. There is no pitying Jeanne, no lusting after Jeanne, no uncovering the secret to Jeanne; she won't allow it. Jeanne moves from room to room." The Collection.
From Granta Books:
Translated from the Chinese by Howard Goldblatt
"Nainai has lived in Shanghai for many years, and the time has come to find a wife for her adopted grandson. But when the bride she has chosen arrives from the countryside, it soon becomes clear that the orphaned girl has ideas of her own. Her name is Fu Ping, and the more she explores the residential lanes and courtyards behind Shanghai's busy shopping streets, the less she wants to return to the country as a dutiful wife. As Fu Ping wavers over her future, she learns the city through the stories of the nannies, handymen, and garbage collectors whose labor is bringing life and bustle back to postwar Shanghai."
From Columbia University Press
Translated from the Japanese by Matt Treyvaud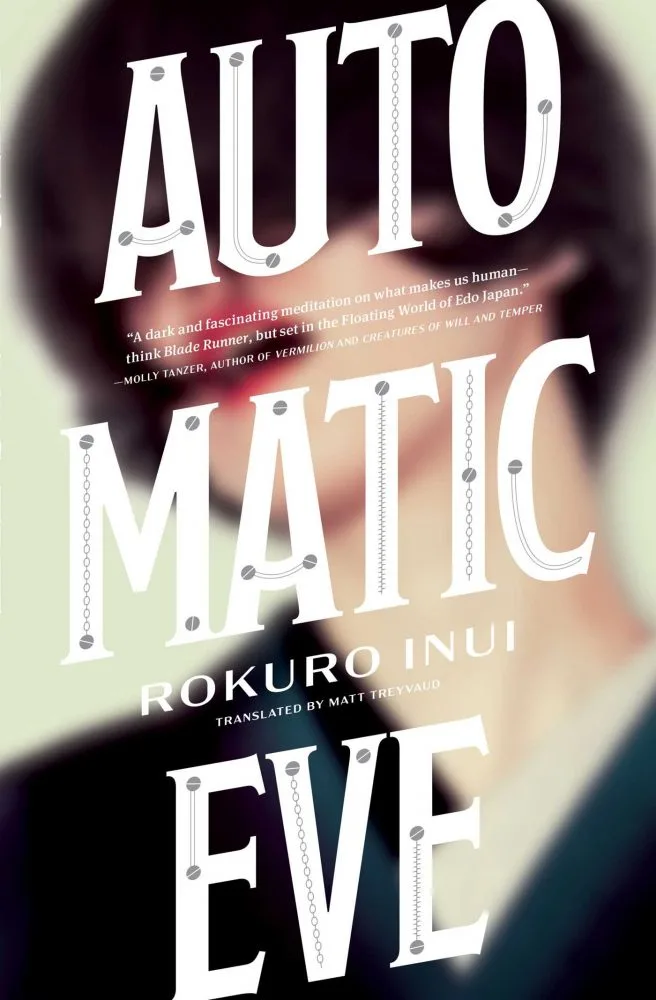 "The political chess game between the shogunate and the empress has a new piece—a self-aware, autonomous entity named Eve.
A mighty shogunate ruling the land from Tempu Castle. An imperial line of strict female succession. Caught between these two immense powers, the sprawling city of Tempu is home to many wonders—not least a superhuman technological achievement in the form of a beautiful automaton known as Eve. When a secret that threatens to shake the imperial line intersects with the mystery of Eve's creation, events are set in motion that soon race toward a shocking conclusion. Automatic Eve is a new, astonishingly inventive science fantasy masterpiece of historic proportions."
From Simon & Schuster:
Translated by Aranava Sinha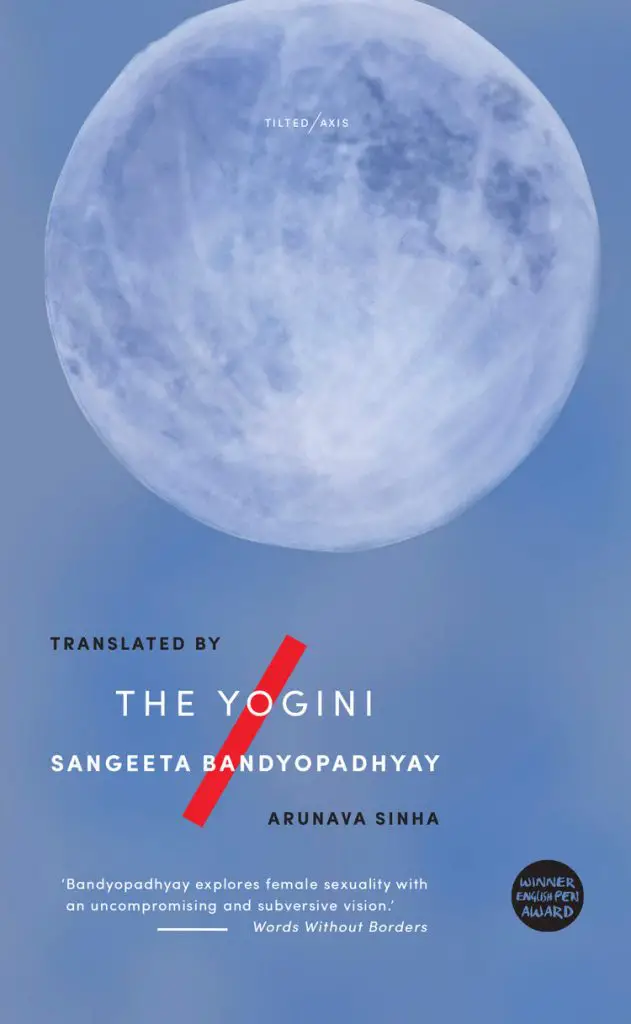 "Sangeeta Bandyopadhyay is back with a hallucinatory and explosively sensual new novel The Yogini following the acclaimed Panty and Abandon.
With her days split between a passionate marriage and a high-octane television studio job, Homi is a thoroughly modern young woman – until one day she is approached by a yogi in the street. This mysterious figure begins to follow her everywhere, visible only to Homi, who finds him both frightening and inexplicably arousing.
Convinced that the yogi is a manifestation of fate, Homi embarks on a series of increasingly desperate attempts to prove that her life is ruled by her own free will, much to the alarm of her no-nonsense husband and cattily snobbish mother."
From Tilted Axis Press
Translated by Stephen Snyder
"A haunting Orwellian novel about the terrors of state surveillance, from the acclaimed author of The Housekeeper and the Professor.
On an unnamed island off an unnamed coast, objects are disappearing: first hats, then ribbons, birds, roses—until things become much more serious. Most of the island's inhabitants are oblivious to these changes, while those few imbued with the power to recall the lost objects live in fear of the draconian Memory Police, who are committed to ensuring that what has disappeared remains forgotten.
When a young woman who is struggling to maintain her career as a novelist discovers that her editor is in danger from the Memory Police, she concocts a plan to hide him beneath her floorboards. As fear and loss close in around them, they cling to her wiring as the last way of preserving the past."
If you're interested in these summer translated books coming soon, check out these other translated books that are out now and perfect for summer or our 2019 translated releases list. If you love graphic novels then you might be interested in these Asian translated graphic novels and comics.
If you're considering writing your own stories and becoming an author, take this writing class from author Yiyun Li and a 30-day free trial from Skillshare, or sign up with Skillshare to get access to all of their classes with a free trial.